Top Tips To De-Clutter Your Home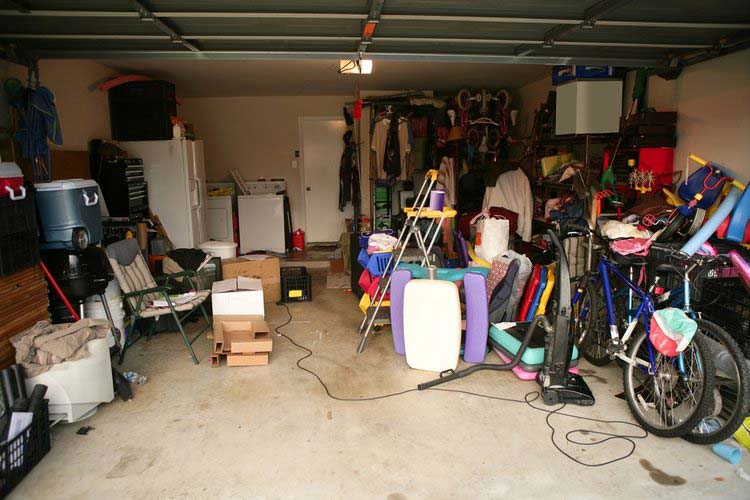 Is clutter causing chaos in your life? You're not alone. A survey conducted by Huffington Post shows that home organization is among the top 5 stress triggers for Americans.
The main culprit of home-related stress was clutter, revealed survey respondents. Another study reveals that clutter can have an adverse impact on our health.
Keeping a house organized and clutter under control can be overwhelming. If you're working long hours, it may seem impossible. But, de-cluttering your home can have profound effects on your emotional and physical health. Not only will it give a new look to your home, you will feel lighter and happier as well.
If clutter is taking a toll on you, here is what you need to do:
Prioritize rooms
Take note of common clutter hotspots. These include the garage, drawers, bathroom counter, and more. Go through all the different spaces in your home. Make a list of rooms that need to be cleaned. Now rank each space, based on how bad the room is (1 being the least messy and 3 being the most). This will help you prioritize de-cluttering and clean each space.
Let go of emotions
If you haven't used or worn an item for a year, let it go. Ask yourself if it's useful. Why have you still kept it? There are many different reasons why we hold on to things. But if you haven't used an item for a long time, you might not need it in future.
When it comes to clothes, ask yourself if an item fits you. Does it look flattering on you? If not, donate it to the needy.
Say goodbye to extras
Whether it's too many phone chargers or medication, let go of extra items that serve the same purpose.
Multiple items result in excessive clutter. Throw away expired medicines and ointments.
Create a sorting system
As you move from one space to another, take note of things that you will keep, discard and donate.
In general, keep items that you still use. Donate items, such as clothes that you don't love or need anymore. Outdated and broken items that you won't use should be discarded immediately.
Schedule de-cluttering sessions
De-cluttering a house requires energy, time and effort. It's an exhausting and tedious task. Therefore, break it down into smaller sessions. For example, you can scan and de-clutter items for 20 minutes every day. Otherwise, the weekend is a great time to go about it. Minimize distractions to stay focused. Switch off the phone, laptop and TV. Also, listen to your favorite music tracks to get through it.
Determine your disposal option
If you don't want to go through the hassle of de-cluttering, you can rent a dumpster or junk removal service. Both de-cluttering options are convenient, quick and effective. For junk removal or dumpster rentals in South Bethlehem NY, consult us! We are committed to providing efficient and affordable solutions to both residential and commercial property owners.